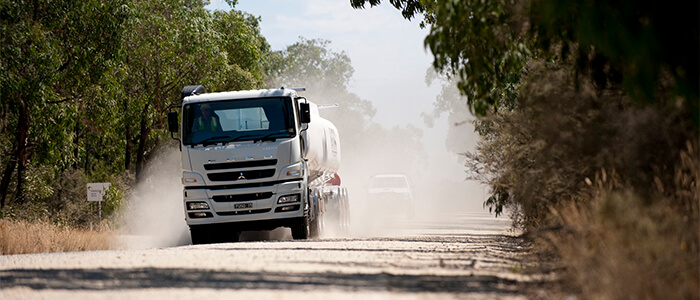 For more than 16 years the friendly staff at Fuso Port Melbourne (formerly Whitehorse Truck & Bus) have been selling and servicing new and used Fuso vehicles in Footscray, Port Melbourne and the surrounding region.
Our staff are specialists who are proud of their association with Fuso and look forward to assisting you when searching for your new or used Truck or Bus.
Fuso Port Melbourne at a glance:
We are a multi award winning Fuso Dealer.
Our awards are based on recognition for excellence in sales, service and customer satisfaction.
Fuso Port Melbourne actively supports our local community, charities and sporting clubs.
We enhance your buying experience by providing expert after-sales service with courtesy pick-up and drop-off available in some areas. You will have the knowledge that your vehicle is being treated with the care and professionalism you would expect from our service team in our modern workshop service area.
Our team is dedicated in providing you with the best of care at all times, so whether you are buying, selling or leasing, come and experience the difference at Fuso Port Melbourne.
OPERATED BY ADTRANS NATIONAL TRUCKS, OWNED BY AP EAGERS
Fuso Port Melbourne is owned by A.P. Eagers Limited. Founded in 1913, A.P. Eagers Limited is an ASX-listed pure automotive retail group with its main operations in South East Queensland, Adelaide, Darwin, Melbourne, Sydney and the Newcastle/ Hunter Valley region of New South Wales. It employs 3,000 people, has approximately 4,600 shareholders and sales revenue running at $2.6 billion per annum.
In 2013 A.P. Eagers celebrated its 100th year in business. The company opened its doors the same year Henry Ford commissioned his first assembly line, launching mass producing cars as we know it. During the 100 successful years of business the company has been part of the transport industry that has gone from horses to horse power. A.P. Eagers is proud of their long successful history, and just as proud of their philanthropic efforts giving back to the community. This year they launched the A. P. Eagers Foundation which will support and channel existing and future charity efforts. The first charities to benefit from the Foundation will be The Leukaemia Foundation and Variety the Children's Charity.
MEET THE TEAM
Steve Evans
General Manager / 0418 816 554
Stephen Meertens
Sales Manager / 0407 365 855
Shane Baines
Service Manager / 0419 838 192
Matt Cornell
Parts Manager / 0408 594 357
James Ferguson
Key Account Manager / 0430 830 304
Paul Pizzinga
Service Advisor