Fuso Service Melbourne | Truck Service Melbourne VIC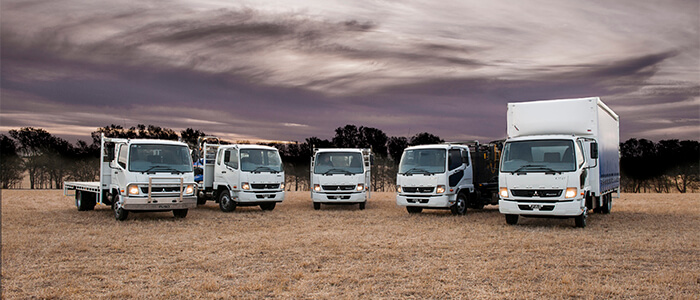 At Fuso Port Melbourne (formerly Whitehorse Truck & Bus) choosing your truck or bus is just the beginning. We're there for the life of your vehicle.
Fuso Port Melbourne has a wide range of support services designed to make maintaining and repairing your vehicle as easy as possible. With expert support from our factory trained technicians, you can be confident knowing you've always got a great Service team behind you.
Best of all, at Fuso Port Melbourne our service solutions are specifically tailored to minimise downtime. From our 24-hour roadside assistance hotline, to extended hours servicing at our dealerships, we do what it takes to keep you on the road.
Truck Servicing with a difference at Fuso Port Melbourne:
Authorised Fuso Truck and Bus repairers
Service and repairs to ALL makes and models: heavy to light trucks and buses
Welding and fabrication facilities
Air Conditioning and Auto Electrical services
Chassis modifications and wheelbase, incorporating certified engineering approvals
Servicing major fleets or owner drivers to specific needs
Courtesy vehicle and pick up/delivery services available
Fully equipped 24 hour breakdown service
Extended trading hours with no penalty rates apply
Licensed Vic Roads Heavy Vehicle Roadworthy Repairer
Complete Bus Accreditation Inspections
Authorised distributor and installer of All Terrain Warriors Truck conversion kits (read more at www.allterrainwarriors.com.au)
For further information, please contact our friendly Service team for assistance with any enquiry regarding your vehicle.
Customer Amenities: Free Wifi. Vending Machine. Work Station desk including, phone & charging ports. Coffee / Tea / Filtered Water Coolers. Charity boxes. Microwaves.
Maintenance
Driveline Repairs
Vehicle Repairs
Wear and Tear
BEST BASIC
Includes all scheduled servicing work for your vehicle as specified in the Fuso maintenance booklet, carried out to Fuso quality standards. Total flexibility allows you to select a time/kilometre structure that best suits your needs.

Yes

No

No

No

COMPLETE
A full service package offering all-round protection. Complete covers all necessary repair and maintenance work including wearing parts, ensuring that your vehicle is always in the best condition.

Yes

Yes

Yes

Yes
Click here to view Service Plans