***Fuso Port Melbourne, as an essential service provider, understands the responsibility we all have to respond appropriately to COVID-19. We are taking our responsibility seriously and due to the nature of the Stage 4 Lockdown, we are unable to conduct a 'business-as-usual' approach.
Service and Parts Customers visiting the Dealership will need to scan a QR code and enter their contact details and time in and out of the Dealership on our website. This information will be kept in case we, or the Victorian Health Department need to contact you due to a COVID-19 case. These contact details will not be used for Marketing purposes.
Service bookings are available by appointment only from 7am – 5pm Monday to Friday. Closed Saturday (Bookings on Request). Bookings can be made online at fusoportmelbourne.com.au/service/ or (03) 9046 9400. We will continue our Zero Contact Service Drop Off & Collection Procedure. Our 24-Hour Call-Out service will still be in operation.
To ensure we can meet your requirements, please call or book online. If you do not have a booking, we will not be able to receive your vehicle.
So, what will this mean when you bring your vehicle for a service at Fuso Port Melbourne?
When you arrive onsite, we ask for you to remain outside the warehouse and call through to our friendly reception team for further instructions. We are unable to provide customers with onsite waiting facilities during this period.
Prior to beginning work on your vehicle, our staff, wearing appropriate Personal Protective Equipment (PPE), will wipe down all contact points within your vehicle. All technicians working on your vehicle will be wearing gloves and compliant face masks. When work on your vehicle has been completed, the same touchpoints will be wiped down, and we will contact you for collection.
For collection, we advise you to again call through to our reception team for instructions.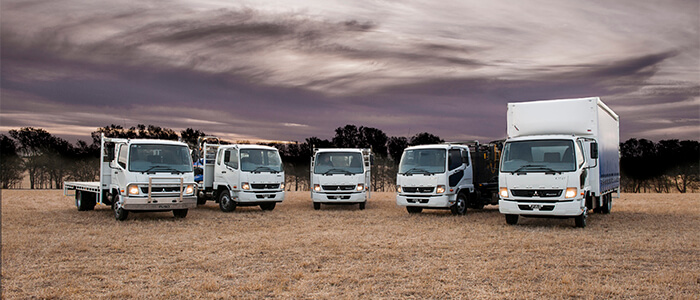 At Fuso Port Melbourne (formerly Whitehorse Truck & Bus) choosing your truck or bus is just the beginning. We're there for the life of your vehicle.
Fuso Port Melbourne has a wide range of support services designed to make maintaining and repairing your vehicle as easy as possible. With expert support from our factory trained technicians, you can be confident knowing you've always got a great Service team behind you.
Best of all, at Fuso Port Melbourne our service solutions are specifically tailored to minimise downtime. From our 24-hour roadside assistance hotline, to extended hours servicing at our dealerships, we do what it takes to keep you on the road.
Truck Servicing with a difference at Fuso Port Melbourne:
Authorised Fuso Truck and Bus repairers
Service and repairs to ALL makes and models: heavy to light trucks and buses
Welding and fabrication facilities
Air Conditioning and Auto Electrical services
Chassis modifications and wheelbase, incorporating certified engineering approvals
Servicing major fleets or owner drivers to specific needs
Courtesy vehicle and pick up/delivery services available
Fully equipped 24 hour breakdown service
Extended trading hours with no penalty rates apply
Licensed Vic Roads Heavy Vehicle Roadworthy Repairer
Complete Bus Accreditation Inspections
Authorised distributor and installer of All Terrain Warriors Truck conversion kits (read more at www.allterrainwarriors.com.au)
For further information, please contact our friendly Service team for assistance with any enquiry regarding your vehicle.
Customer Amenities: Free Wifi. Vending Machine. Work Station desk including, phone & charging ports. Coffee / Tea / Filtered Water Coolers. Charity boxes. Microwaves.